One of the things about this blog is coming up with ideas to discuss that will interest readers. I often use the website's Visitor Statistics listing of search strings for ideas (in fact, inspired by a recent search string, coming soon will be a post about the film Amadeus and the Hero's Journey). But even that has its limits. So I thought I would ask the general audience.
Hence this contest! Open to everyone!
CONTEST FOR WRITERS & ASPIRING WRITERS
Do you have questions about the Hero's Journey that you can't find answers for? How about questions regarding mythic Archetypes in your stories? Have you wondered about the implications of landscape, time or weather in your story? Have you wondered about mythic patterns in a favorite movie or TV show?
Well, here is your opportunity to ask those questions and (hopefully) get a useful answer. Because I'm looking for topics to blog about here at the Scribbler's Guide to Myth!
Check out the "Motifs at work" category (primarily, but also "Writing tips" and "Video") here on the blog to get an idea of what I have covered in the past.
Entering the contest is EASY – but please pay attention to the RULES!
GRAND PRIZE FOR THE BEST ENTRY —
A personalized and autographed copy of The Scribbler's Guide to the Land of Myth AND a T-shirt with the Traveling Muse (as seen on the cover of the book) on the front.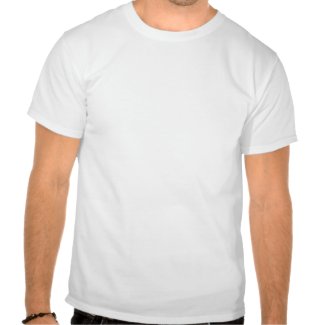 THE RULES
(1) You may enter as many times as you want. You may include multiple suggestions in one email.
(2) ALL ENTRIES MUST BE SENT TO boardadmin@scribblerworks.us
(Entries sent to any other email of mine will be discarded without being read. Entries posted as public comments on any of my blogs, pages or message board will be deleted as non-entries.)
(3) All Entries MUST HAVE SUBJECT LINE "SCRIB GUIDE CONTEST."
(Anything else indicates an inability to read, so why would I answer your question?)
(4) DEADLINE FOR CONTEST IS MARCH 14, 2011 – midnight Pacific Time (that is, at the end of the day on the 14th)
(5) All Entries become property of Sarah Beach, for possible further development on the blog.
(6) DO NOT send entries that are specific to your own works-in-progress. For instance, DO NOT tell me your specific plot and characters and ask my consulting advice on them. DO ASK general questions such as "What about stories set in winter, and their symbolic meanings?" (That question is actually addressed in the book, by the way, in case you were wondering.)
(7) After the deadline, I (Sarah Beach) will select THE BEST BLOG SUGGESTION to win the Grand Prize. Yes, this is highly subjective. A RUNNER UP PRIZE of a personalized and autographed copy of the book may be awarded at the administrator's whim (that would be me, too). An ASPIRING WRITER PRIZE will be awarded for the BEST SUGGESTION for what topics I should tackle once I am able to resume working on The Aspiring Writer animations (check the posted videos) and once I finish dealing with the traditional character archetypes; the prize for this will also be an autographed and personalized copy of the book.
(8) Please include in your email the following information:
Your REAL NAME – so I can make a public acknowledgement of your submission when I do write a blog entry based on your suggestion.
Your PREFERRED T-SHIRT SIZE
Please submit via an active email address that you do use, because that will be how I communicate with you.
(9) ONLY THE PRIZE WINNERS will be asked for a snail mail address, at the time I determine the winner.
(10) All entries will become possible fodder for the blog, even if they do not win Best Suggestion.