(Originally posted on LiveJournal)
First off, The Scribbler's Guide to the Land of Myth is now available on Amazon.com. Go buy it. Please. Try it. You'll like it!
Doing a book through print-on-demand, and trying to get the word out about it, all that is a lot of work! Yes, I purchased a marketing package from BookSurge (also known as CreateSpace). It starts with postcards, bookmarks and business cards for the book. But I need to draw up a mailing list for those postcards (and get the postage for mailing them out). I also paid for their press release service: the notice gets put in the queue and sent out lots of places (though they don't give you a full and exact listing of where it goes). I don't know how long it will take for that to start having an effect.
Sure, I've mentioned the book here, and on a few message boards I frequent. And a couple of people have actually purchased the book from that. But that's not making a high impact.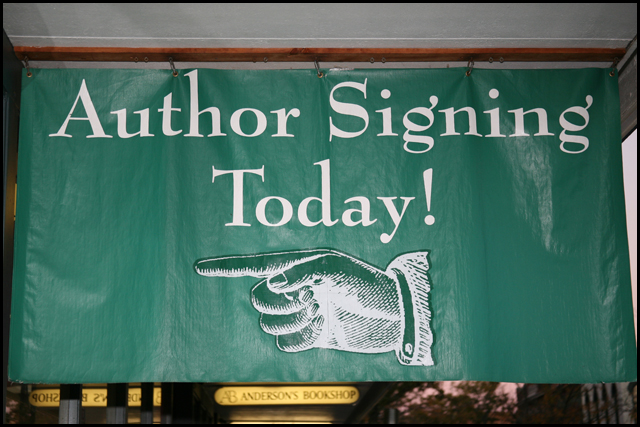 I'm starting to realize just how much work it is to market something. You really do have to do a lot of hyping just to get one person to make the little effort of ordering the book on Amazon! It's very eye-opening.
A couple of people have promised to blog about the book (I'd sent them copies of it), and their recommendations will carry weight too. Indeed, one of my sales came right after a friend posted her short recommendation on her blog. (And yes, it's true — it's still so early in my sales process that I can actually draw a correlation between one person's blog and a sale.)
I'm thinking that the next thing I need to do is make a flyer, run off bunches of copies, and post it in every coffee shop I can find from the east end of Hollywood to the west end. It's where I live after all, and a lot of writers inhabit those places.
Although a specialty store has indicated they would carry it in-store, I don't know if they've ordered it yet (it doesn't seem so). Part of that is that finding out from BookSurge just how much of a discount the bookstore can get on bulk orders is not the easiest thing — and I'm apparently the one who has to find this information out to disseminate it.
I guess my problem is that I'm enough of a dreamer that I want to think all I have to do is announce that the book is available, and bam! sales will start rolling in. Heh. Alas, that really is dreaming. Instead, I have to turn into a real pitchman.
So, to wrap this up — the sales text: Are you a writer hoping to deepen the mythic impact of your story? Do you feel that your Hero's Journey has drifted off the track? The Scribbler's Guide to the Land of Myth is the book that will help you enrich the mythic power of your story. This comprehensive guide to mythic story elements goes beyond the Hero's Journey into characters, weather, landscape and everything in between. Organized on the model of tour books, it will help writers navigate their story through the symbolic possibilities.
Engaging and thoughtful, filled with examples from film and television storytelling, The Scribbler's Guide to the Land of Myth will show you new ways of deepening your stories.
(And coming soon to a website near you, right here, in fact — reactions to and recommendations of the book.
Comments
kalimac – Oct. 19th, 2008
Talk to her Glyership about marketing. She's been working on it a lot.
As a pleased reader, I will wave your book around where possible.
scribblerworks  – Oct. 20th, 2008
Thank you. I appreciate any word of mouth that gets generated.
sartorias  – Oct. 19th, 2008
I'm planning to do a small press blog sweep soon, and must remember that this is here, so I can include it.
scribblerworks – Oct. 20th, 2008
Thank you!
wellinghall  – Oct. 20th, 2008
Well done on getting it out, and good luck in selling it!